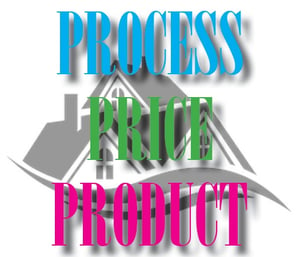 When you're thinking about building a new custom home in Connecticut, your mind may immediately jump to things such as floor plans and finishes (flooring, cabinetry, trim, appliances, etc.). And while having a good floor plan is essential, there are some things you should consider before you get too far down the road.
Process
The custom homebuilding process is a bit more involved than simply buying an existing house. On the one hand, you have a lot more control over the end product. Your home will reflect more of your personality than an existing home would. On the flip side, you'll necessarily be much more involved in the building process. You'll need to clearly identify what you want. That includes style, floor plan, amount of square footage and all the finishes. It can be a fun and invigorating process, but it's a tall order if you aren't prepared for those kinds of decisions. One way to prepare yourself is with a free design consultation that includes a brainstorming session, a rough budget, some design ideas and a look at some product samples. It's a good way to set expectations and give yourself a glimpse of what's to come.
Price
Sometimes homeowners and homebuilders shy away from talking about price, but it's simply a part of the homebuilding process. What's helpful on your end is to have a realistic picture of what your budget is. What can you really afford? Budget too high and you'll be strapped for cash for a long time. Budget too low and you won't get the house you want. And don't forget to factor in the price of the lot. That has a huge impact on the price of your home. It's also important to bear in mind that the price of a custom home will generally be more than the price of an existing or new "tract" home.
Product
While price is important, it's also important to evaluate what you get for the money you plan to spend. When we talk about "product," what we really mean is product quality. What kind of value are you getting for the money you're investing? It's a simple fact: quality may cost more initially, but in the long run it's worth it—and can even save you money. Most builders will guarantee their work for a year. But ensuring excellent quality is what enables us to offer an industry-leading two-year warranty on the new homes we build.
So before you fall in love with a floor plan for your dream house, make sure you understand the process and that you're clear on what the price should be for a home that fits your lifestyle and your budget. And make sure you're getting the highest-quality product possible before you sign on the dotted line.