Alternative Countertop Ideas For Your Kitchen and Bathroom
For years granite has held the lofty position of being the "go-to" material for countertops in both kitchens and bathrooms. There are a lot of reasons why higher-end kitchen and bath designer have favored granite. It's beautiful. It's durable. It lends a certain amount of class.
And each slab of granite is unique. Nobody else's home will have exactly the same pattern as yours. It's also pretty pricey. Are there alternative countertop ideas for your kitchen and bathroom?
The answer, of course, is yes. But before delving into some of the alternatives, it's important to remember that not all kitchens and bathrooms are created equal. It's important that you select a material that fits your lifestyle, your home style, and how the particular room in question will be used.
If you live in a more modest home, you may not want a huge granite slab in your kitchen. That's particularly true if your kitchen is more country style, or informal. The same holds true for your bathroom. While you might want the luxurious look and feel of granite in your master bedroom, you might want something a little less showy in a guest bathroom or in a kid's bathroom. So keep those things in mind as you review your choices.
Ceramic Tiles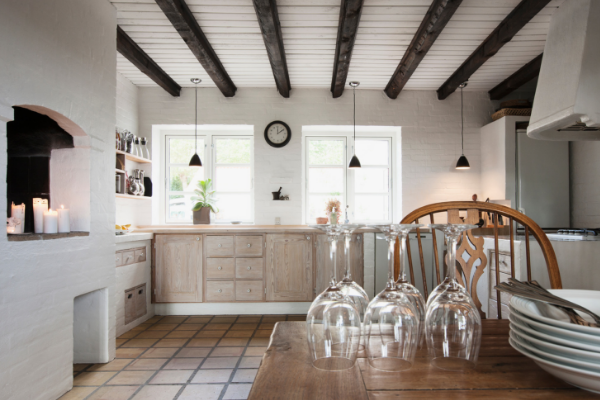 If a granite slab is a bit of an overkill for your kitchen or bathroom, you might want to think about ceramic tile—or even granite tile. Both are considerably less expensive. Some people don't like all the seams (and grout work) in a larger surface area such as a kitchen counter. Tile is also more susceptible to breaking in a kitchen setting. It can be a good alternative in the bathroom—especially in a guest bath. It keeps costs down, but it could hurt resale value (especially in your master bath).
Laminate

Countertops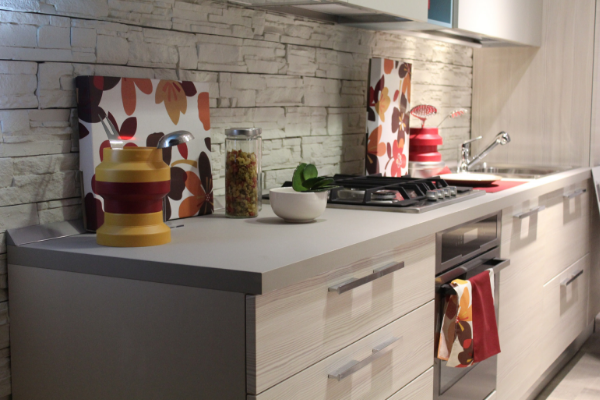 For many homeowners, getting over laminate's reputation as a cheap (and frankly, not attractive) surface can be a big step. But manufacturers (such as Formica) have made huge strides in producing a laminate that is very durable and looks great. If you have a higher-end home, however, or want to dress up your kitchen and or bathroom, you might want to choose another option. Even though it may look fine, it still won't have the same look (or feel) as granite or other superior surfaces. On the other hand, if you have a guest bathroom that's seldom used it can be a great option. Or, if you own a rental property, you might want to go with a modern laminate material for the kitchen and the bathrooms.
Solid Surface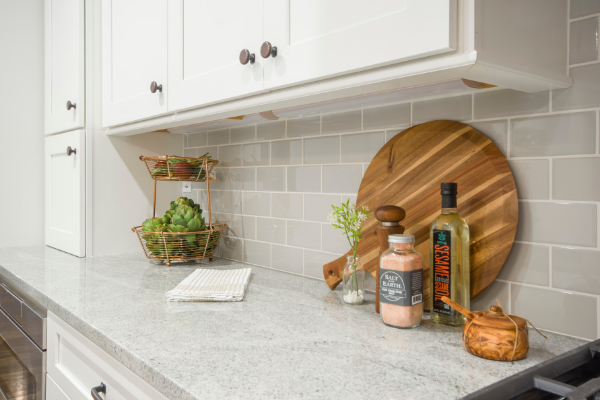 Most homeowners know solid surfaces by names such as Corian or Silestone. These manmade materials are quite popular for bathroom counters. They've grown in popularity in kitchens as well. They deliver great functionality and have a clean stylish look that can work with both traditional and modern designs. One thing to keep in mind if you're considering a solid surface counter is that these materials can scorch. A hot pan in the kitchen or a hot curling iron in the bathroom can damage the surface.
Granite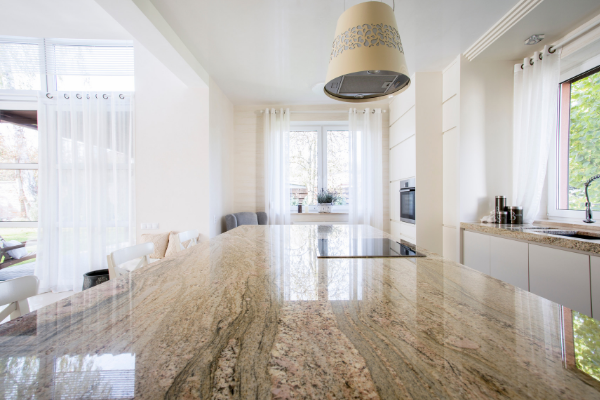 There is actually an alternative to conventional granite that you might want to consider for your bathroom. Modular granite is available in smaller sheets. The sections are larger than granite tiles. You'll still have seams, but because the dimensions of a bathroom will generally be smaller than for a kitchen counter it's not so noticeable. Like regular granite, however, it will need regular sealing.
Quartz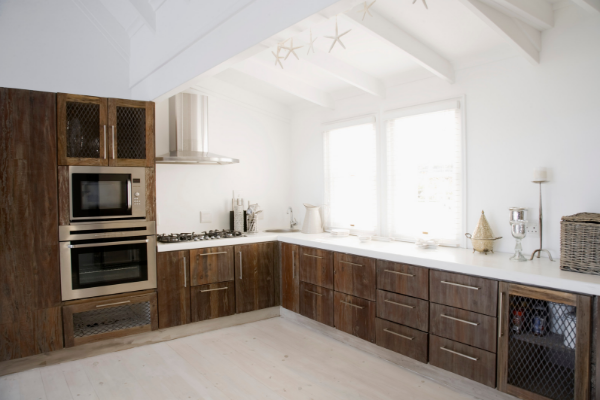 For the first time, quartz appears to be outselling granite as a countertop material. The material is comprised of 90 percent organic quartz that is composited with color pigment and materials that bind everything together. It delivers a beautiful surface. One thing that separates quartz from granite is that the pattern is consistent throughout. For some, that's an advantage, while others like the distinctive "randomness" of granite. One advantage is that quartz is virtually maintenance-free. It's not cheap, however. The cost for quartz is often the same—or higher—than granite.
What's the best choice for you? That depends on your personal taste, your lifestyle, how your countertops will be used, and your budget.