4 cool vintage touches to add to your remodeling project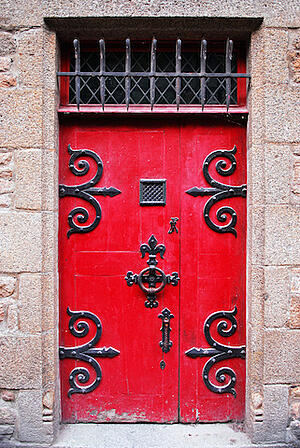 Vintage is all the rage. It's not hard to see why – the uniqueness and one-of-a-kind character of vintage pieces make them very attractive in a world where many things are mass produced. In this post, we'll discuss a few ways that you can add vintage touches to your remodeling project, and make it the unique stamp on the world that you're going for. Some are more neutral and blend into any home landscape, and others are bold expressions that will need to be worked in and won't match every home. Ask your contractor and your designer which of these will work with your current and future home design.
Crown molding. The thing about crown moliding is that it doesn't serve an actual function, so many people skip it. (However, it is possible to hang photos from it if you have the right hardware.) there are different types. It can make an oddly-shaped room feel more cohesive, too. The addition makes a room feel more finished off, lived in, and vintage. It may not be part of an "essentials" for every renovation, but if you're focusing on vintage, it definitely is.
A clawfoot tub

. Do people still have these? The answer is yes – and they are coming back into style in the mainstream as well. Genuine antique clawfoot tubs are larger than average tubs by a big margin, so take advantage of the opportunity to add more space. Look around at antique shops or junkyards for tubs that you may be able to refinish and freshen up (or hire someone else to do it for you). The nice thing about a clawfoot tub is that it can be placed anywhere in your bathroom, which hearkens back to our blog post mentioning

the 2014 trend

of separating the bathtub and shower.

Stained glass windows

. The idea of this may seem tacky, until you see some of the new designs coming out. Stained glass is coming back into fashion in a big way, and it's great to add to a vintage renovation project. It's especially great for the bathroom – it provides a splash of color that you'll be looking for in this room, it will reduce the need for fancy window treatments, and works great for privacy.

A custom carved front door

. This is a great way to take charge of the first impression of your home. A carved front door can be a bit of an investment, but during a vintage-focused renovation, we highly recommend it.
For more ideas on home design and renovation, try this blog post or call us.