Your Guide to Living in North Branford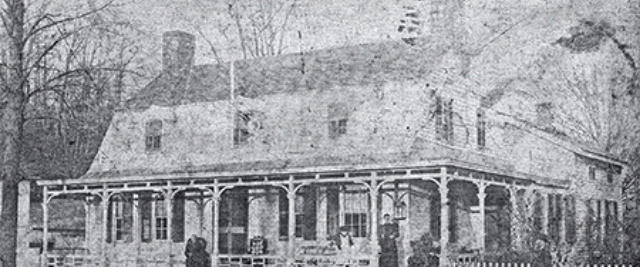 History
North Branford has a rich and long history, and there are a couple of different ways to get a "hands-on" feel for what life was like in the area in the past.

The Reynolds-Beers House & Museum
One great way to get a glimpse into the town's past is taking a tour of the Reynolds-Beers House and Museum. Built by Hezekiah Reynolds in 1786, the Reynolds-Beers House was acquired by the town of North Branford in 1997 and is now maintained and operated as a museum and learning center for local history by the Totoket Historical Society. The gambrel-roofed house, with its three dormers, two-sided chimneys, four comer fireplaces, and double folding front doors is unique in North Branford. The two ells on the back or east side were added at different times during the 19th century. The south ell has Greek Revival style elements and the north ell houses the kitchen, pantry and features an interior dug well. The house is open to the public on Tuesday from 5 PM to 8 PM and Wednesday from 2 PM to 4 PM.
Gordon S. Miller Museum
While the barn that hosts the museum (named for Gordon S. Miller, a longtime resident of Northford and President of the Historical Society for many years) was built in 2002, the contents of the building will take you back in time by giving you a look at farm machinery and farm implements used in Northford/North Branford in the 18th 19th and early 20th centuries. Artifacts discovered in local archaeological digs sponsored by the society are also located here. The museum is open to the public one Saturday a month from 9 AM to 12 Noon during spring, summer, and fall months.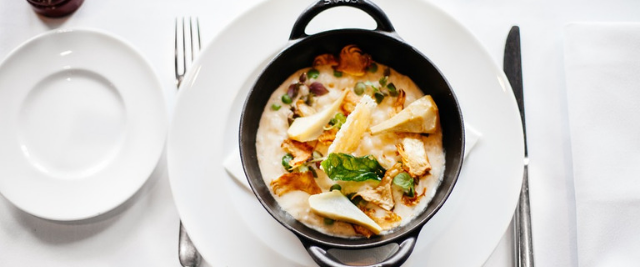 Great Places to Eat Around Town
Of course, North Branford is about more than its past. There are plenty of other interesting things to do in and around town. If dining out is something you enjoy, you've got some great options in North Branford. Here are just a few.
Nataz Restaurant (280 Branford Rd, in North Branford) is all about food: "a lot of food, fresh excellent and top grade. Prepared by hand from scratch in the cleanest and most professional presentation." They offer a Raw Bar, a great selection of appetizers, and a wonderful "Prix Fixe" dinner menu for just $35. Their menu doesn't stop there, either. They offer a wide variety of premium fish and seafood and great steaks—in addition to vegetarian, vegan, and raw options.
Supreme Seafood Restaurant (999 Foxon Rd, in North Branford) has been Connecticut's "Best Eat-In or Take Out Seafood on the CT Shoreline" for more than 15 years. Supreme Seafood is Zagat Rated and has been chosen #1 in food quality, service and value by local patrons and CT publications since 1989. Check out their menu here. If you're looking for great seafood in an unpretentious atmosphere, this is the place.
Hungry for Italian Food? You've got a couple of options in North Branford. Dalton's (2429 Foxon Rd, in North Branford) offers "Italian Comfort Food, healthy options; and great desserts. They also have great Happy Hour specials in the Bar area from 4:00 PM to 6:30 daily. Or you can swing by Pacileo's Apizza & Pasta (285 Foxon Rd, in North Branford) for a delicious variety of other Italian foods and other options that include everything from New Haven-style pizza and calzones, to pasta and grinders in a warm and friendly atmosphere.
Doody's Totoket Inn (465 Foxon Road, in North Branford) has been serving American cuisine since 1934. Family owned and operated for four generations they pride themselves on serving an expansive menu of salads, sandwiches, and entrees. They also have a full bar in which they are always experimenting with new cocktails and beers. Doody's staff treat their customers like family, welcoming them back year after year. Click here to check out their lunch, dinner, and dessert menus.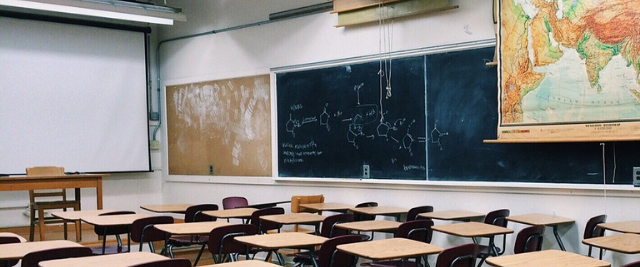 North Branford Schools
If you are the parent of school-aged children, you know how important it is to check out the educational opportunities in any place you're considering living. Here is a bit of help in getting a feel for what schools are like in North Branford.
According to BestPlaces.net North Branford schools spend almost 35 percent more on education per student than the National average (North Branford spends $16,836 per student, while the U.S. average is $12,383). Another advantage that students in North Branford have is access to teachers. On average, there are 12 pupils per teacher in North Branford schools. You can find more information about the overall school district, their goals, and their philosophy at the North Branford Public Schools website. For specific information about individual schools for your children, you can check out each school's website.
Jerome Harrison Elementary School
335 Foxon Road
North Branford, CT 06471
Totoket Valley Elementary School
1388 Middletown Ave.
Northford, CT 06472
North Branford Intermediate School
654 Foxon Road
North Branford, CT 06471
North Branford High School
49 Caputo Rd
North Branford, CT 06471
Family Resource Center
1332 Middletown Ave.
Northford, CT 06472

The North Branford Family Resource Center was one of the first three centers to open in CT in 1989. The goal is to be the single point of entry for all North Branford/Northford families who need early childhood education, school-age child-care, and family support services. The Program offers a continuum of services that promote strong family practices and lifelong learning. The Family Resource Center's programs and services include:

• Full time, full day curriculum based Preschool Program located in the STW Community Center in Northford for children ages 3-5 years old.

• School-Age enrichment Program in each of the two elementary schools, Totoket Valley and Jerome Harrison. The center opens at 7:00 am for Before School Care and at school dismissal until 6:00 pm for After School Care.

•The Families-in-Training Infant and Toddler Program is designed around the Parents as Teachers Model. This program offers daily playgroup sessions, personal visits by Parent Educator, Parent Group meetings about early childhood development and parenting, as well as, developmental and health screenings for young children and parent workshops.

• Support and training for Family Day Care Providers.

• Resource and Referral.