How to Choose the Right Home Builder in Connecticut
Many factors go into remodeling or building a house in Connecticut; one of the most important is choosing the right builder for you, your home, and your family.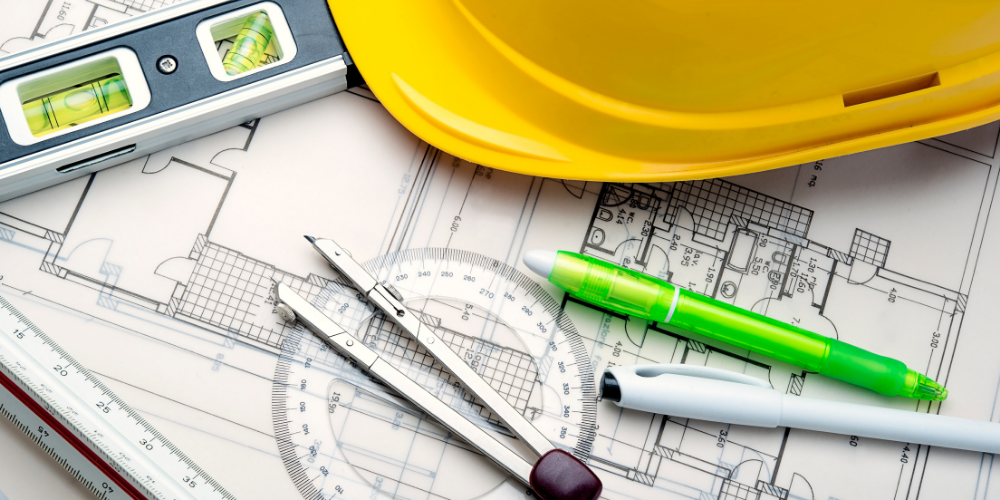 The right builder is someone you trust to listen to and accommodate your needs while getting your project done on time and on budget. It's your responsibility as the homeowner to evaluate Connecticut homebuilders. However, knowing who to trust isn't always easy, and you may be wondering how to select a home builder.
That's where Sunwood Development comes in; as a home builder and remodeler with 37 years of experience, we've got a few tips on how to choose a builder or general contractor in Connecticut:
Cover Your Bases
First thing, check to make sure they have a license to do business in the State of Connecticut. This prevents possible legal snafus that can result and protects you from being liable in the event of a mishap. You can also check out the builder's professional reputation and history. Just a quick background check will do to make sure the company is reliable. Visiting their website can also give you a good indication of their legitimacy.
Survey Past Projects
Most builders nowadays have sections on their website dedicated to showing off their past projects, Connecticut house plans, or other offerings. Start by perusing these resources. Then, when you meet with your prospective builder, tell them what you want to accomplish in your home project and ask to see similar projects they've done in the past. You can also ask if they have a completed project or model home you can visit. If they oblige, you can go to the site and do your own informal inspection of the finished product.
And Current Projects
It won't be the case with all builders, but some will even let you tour a current worksite. This can be extremely informative. Tours can give you critical insight into your prospective builder and whether they're a good fit for you. It can also be helpful to see the home building or remodeling process in action, especially if you're new to this kind of work. You'll also get a chance to see their teamwork and assess the work environment for yourself.
Check out the equipment they are using. Is it sturdy and well-cared-for or dilapidated? What about their worksite: is it tidy or a disorganized mess? Then look at how their team conducts themselves. Are they professional, dedicated, and hardworking? Then they're probably a team you can trust to work inside your home.
Read Customer Reviews
Customer reviews are another key indicator of a builder's quality and trustworthiness. Some builders post customer reviews right on their websites. Otherwise, you may be able to find reviews on Facebook or Google.
Inquire About Your Project
To really know whether a builder is right for you, you need to assess their ability to complete your project. Start by telling them what you want to accomplish, going into detail about size, quality of materials, specific features, and other prominent factors. Give them an opportunity to ask questions.
Once they understand your project, it's time for the logistics. Ask how long they estimate it will take them to complete such a project and how much it might cost. These will just be projections, but you need to make sure your builder is at least in the same ballpark as you.
It's also a good idea to ask about potential timeline delays or cost increases your project may run into. These can come from supply chain issues, difficulties in obtaining permits, complications with a homeowners association, material delays, bad weather, and any number of other sources. While there's no guarantee these will impact your project, being aware sets you up for success. And a prospective builder should offer you a thorough explanation of what to expect.
Understand Their Process & Values
You also need to understand a builder's process and values. Often you can find details on their website about the steps to get a house built and how they approach the building or remodeling process. We also recommend asking a builder about their process during your first meeting. Most likely, you'll want a builder with a process that's relatively straightforward and doesn't require too much effort on your part. That being said, you should also be a part of each step of the remodeling process — otherwise, you'll end up feeling shut out of your own project.
Values are similarly important. The best home builders in Connecticut are set apart from their competition based on their experience, teamwork, and guiding principles. Again, you should be able to find details about these on a builder's website, but ask them about it in person too. Your builder's eyes should light up when they talk about their work!
Ask Yourself: What Do I Want In a Builder?
Perhaps the most crucial consideration is what works best for you in a builder. Everyone has their own communication style, schedule limitations, personality quirks, and other eccentricities. Take time to figure out what characteristics or qualities make a builder a good fit for you, then look for those as you meet with select builders. Above all, trust your gut. Choose a builder with whose story and personality you connect.