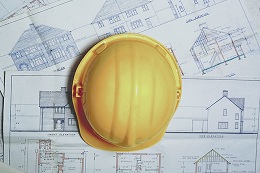 A lot of factors go into building just the right home for you and your family. But one of the most important is choosing the right builder for your new home. That means a builder which is going to work with you – from start to finish. One way is to check the list of builders from a trusted source, like the Better Business Bureau or the National Association of Home Builders, for your area. But, even with a list in hand, you still need to do some follow-up checking just to be on the safe side:
Make sure the builder has a license to do business in the State of Connecticut. This prevents possible legal snafus that can result.
Visit areas where the company has completed projects and do your own informal inspection.
Check out the builder's professional reputation and history. Just a quick background check would do to make sure the company is reliable. Also, visit their website.
Talk to homeowners who have hired their services in the past:

Are they happy with the results?
How did they like working with the builder?

Visit a jobsite where the builder is currently working to see about:

The quality of equipment the builder is using.
How organized are they?
Do they work well together as a team?
Remember that choosing the right builder is only the first step towards having your new home become a reality. But it's a very important first step. Keep in mind that once chosen, you will be working closely with your Connecticut home builder to make your dream home come true, step by step.