Planning for Comfort and Convenience: The Importance of Your Custom Home's Floor Plan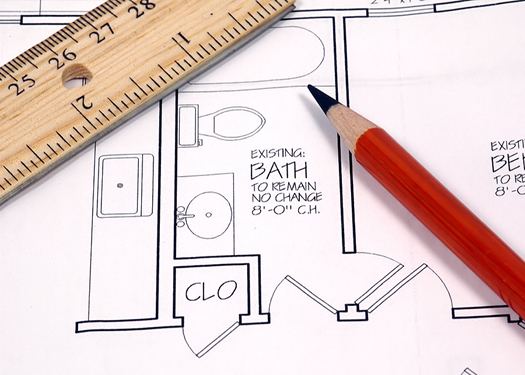 Creating the perfect family home doesn't just happen. You need a plan. Pictures of gorgeous custom kitchens, beautiful bedrooms, and fun family rooms are nice to look at (and you can get some really great ideas on sites such as houzz.com or Pinterest). But when it comes time to plan out the specific rooms in your future home, you need something that shows you how it all fits together.
Looking at floor plans helps you decide what kind of layout best fits your family's lifestyle. Before you even jump into specific floor plans, however, it's good to take a kind of family "inventory" so that you build a home that fits the way you really live.
Open floor plans are very popular right now. A lot of people enjoy the open, airy feel that they bring to a home. But they're not for everyone. Our free Wallingford Custom Home Guide has a section devoted to questions you can answer to determine if an open floor plan is right for you.
How big is your family? Do you have plans for more children? How old are your children now? Will they be sharing a room—or do you want to plan a bit for the future when they might want to have their own rooms (and they will!)?
Think through how you want to arrange different kinds of rooms. If you want to keep private rooms (sleeping quarters) separate, you may want to spend more time checking out two-story plans.
Where do you spend time as a family? Are big family dinners a big part of your family culture? Will you want a separate dining room? Do you like to watch TV and movies together? Do you entertain a lot? When you have company, do you hang out in the kitchen and family room, or do you move into a more formal living room? What makes you—and your guests—comfortable?
Don't get too hung up on the design details at this point. The purpose in looking at floor plans is to get a general idea of how the individual rooms in the house will be organized. You and your builder will get into the specifics after you determine what kind of home you want to build.
A good way to get started is to have a preliminary discussion with a builder and tell him or her—at least in general terms—how your family lives and what's important to you. Then you can look at floor plans and imagine yourself moving through a home with a similar layout. That can help you decide if you're on the right track.