Pros and Cons of First-Floor Primary Suites
In recent years, it's become more and more common to see primary suites in new homes located on the main level. And there are some pretty compelling reasons this is among the list of popular home trends. So, if you're planning a new home or remodel, we recommend you take a deeper look at this trend and ask whether having a primary bedroom on the first floor is right for you. Though Sunwood Development can't give you an answer to your question (only you can do that), we can take you through the pros and cons of a first-floor owner's suite. Then, you can decide for yourself!

What's a Primary Suite?
A primary suite refers to the main bedroom suite within a home, typically featuring an attached private bathroom and often including additional amenities like walk-in closets or sitting areas. The term "master suite" has traditionally been used, but it is no longer considered the industry standard due to its association with outdated and hierarchical terminology. The shift to using "primary suite" reflects a more inclusive and equitable language in the homebuilding industry.
Why a First-Floor Primary Suite May Work For You
Even if you don't initially use your main level primary suite as your main bedroom, it still may make some sense to opt for this design. Having an extra first-floor bedroom can come in handy in many different instances — especially if you're planning on staying in your home for a long time. This allows you to get the most out of your space as you can easily transition it from one use to another throughout your tenure in the home.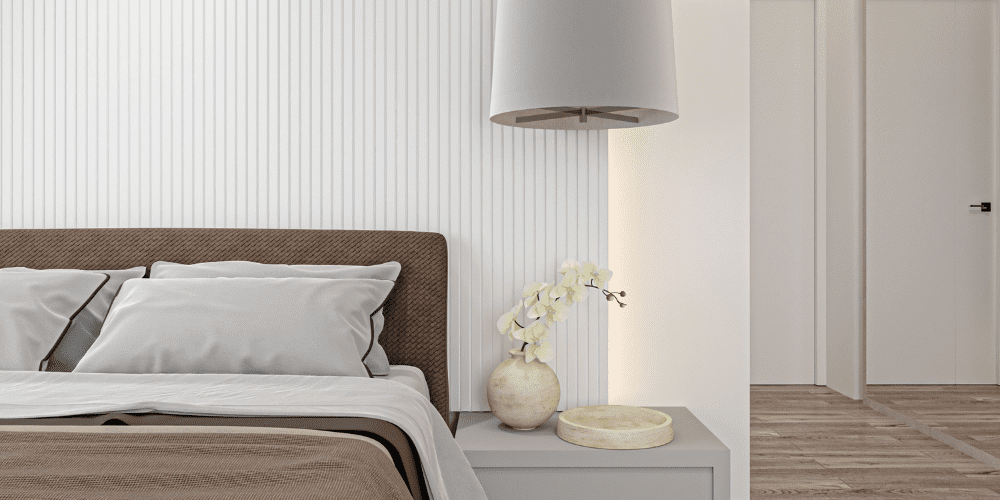 A Great Guest Room
A primary suite (bedroom and bath) can be a great place to host overnight guests. A bedroom suite provides both comfort and privacy for your guests. It's more relaxing for them and for the rest of your family when guests have their own space. Plus, you won't have to share the bathroom with your guests!
Caring for Aging Parents:
You may be expecting to have an aging family member living with you in the foreseeable future. A main-level suite is an ideal arrangement for this type of situation because it allows your in-laws or relatives to stay where the action is. However, it still maintains a level of privacy, accessibility, and autonomy that can make a huge difference in comfort for everyone in the home. It also takes stairs out of the equation for someone who may experience reduced mobility.
Easy Access
A first-floor primary bedroom can also be ideal for any family member with a disability or someone recovering from surgery or an injury. Again, this eliminates the hazard of stairs and keeps your primary suite occupant close to the everyday action at home.
Distance from Older Children
Parents of older children (i.e. teens or young adults) often appreciate putting some distance between themselves and their increasingly louder offspring, especially late at night. Older kids also appreciate the independence that this kind of arrangement enables.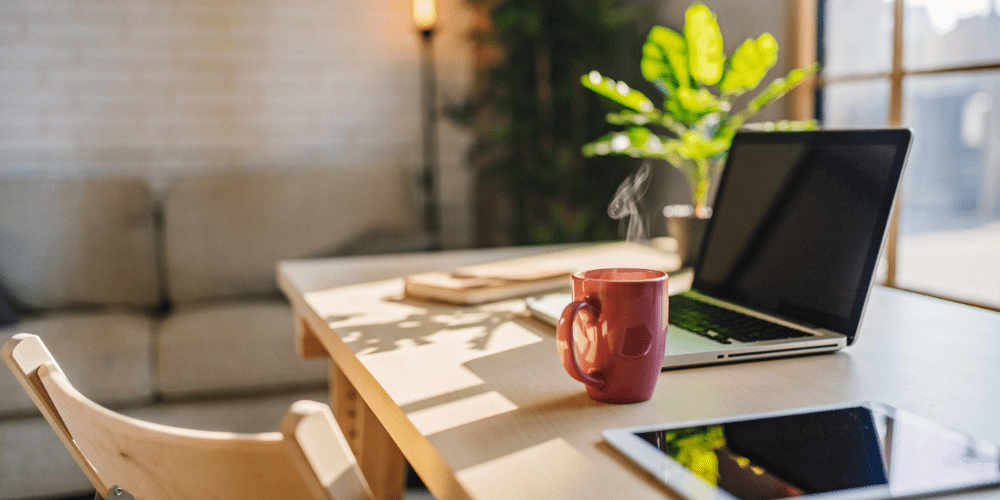 An Ideal Home Office
Increasing numbers of us are working from home — either full-time or part-time. A suite on the lower level can be an ideal location for an ample home office with its own bathroom. Close the door, and you can work undisturbed by the rest of the family.
Aging in Place

Your needs may change in the future. Having a primary bedroom on the first floor is ideal for aging in place and being able to remain comfortably in your home without having to constantly go up and down the stairs. It allows you easy and safe access to the rooms you'll use every day (kitchen, family room, laundry, garage). If you're considering a home that you plan to remain in as you mature, a first-floor primary bedroom or suite is worth considering.
Your Preferences
You may simply prefer a ranch-style home where everything is on one level. If you're looking to downsize somewhat, you may want a home with less square footage. There's no need to heat, cool, and maintain two levels you won't use.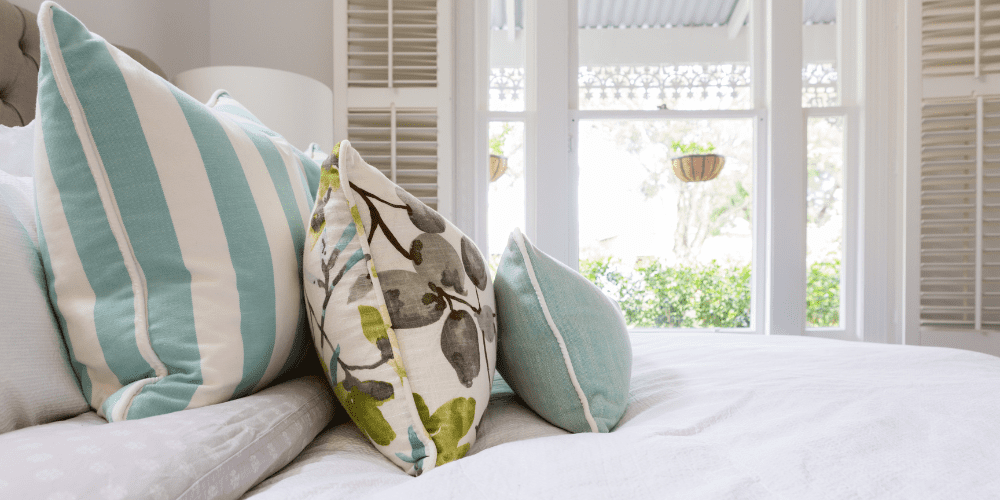 When a Main-Level Primary Suite May Not Be Ideal
While there are plenty of advantages, there may be some situations in which locating the primary suite on the main level might not be ideal.
Close Proximity to Common Rooms
A first-floor primary bedroom will be closer to common rooms that are used for entertaining and gathering. If someone wants to turn in early to rest or sleep, that can make it hard to ensure peace and quiet in the bedroom. This can be an issue if you or your spouse keeps odd hours (i.e. for couples where one works night shifts or in emergency services with constantly varying hours). You may find that if your spouse or older kids want to entertain guests that activity can interfere with your sleep as well.
Distance from Younger Children
Having a main-floor primary bedroom might be awkward if your family has very young children. Even if you have monitors in the kids' rooms, someone will end up running up and downstairs to check on the needs of younger family members.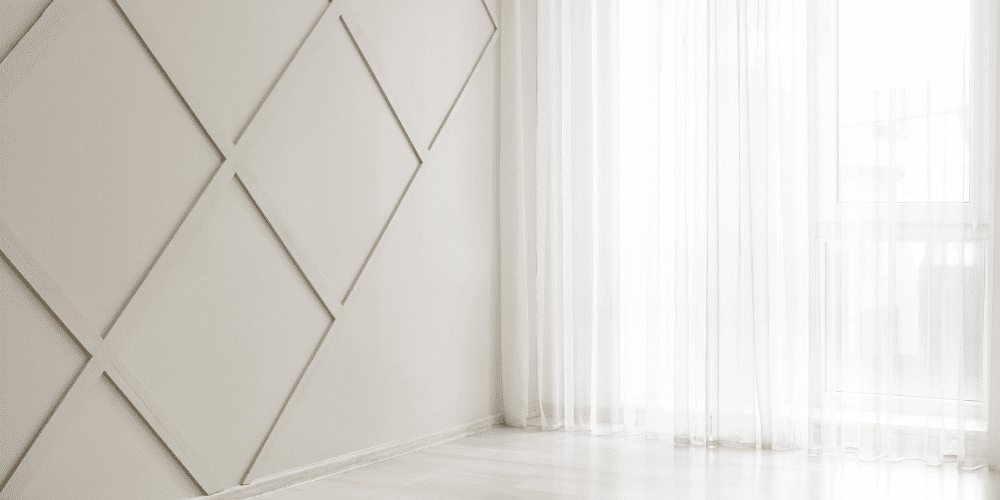 Views and Natural Light
In certain cases, the first floor may not provide the desired views or access to natural light that can be found on higher levels of the home. For individuals who prioritize scenic vistas or ample natural light in their primary living spaces, a second-floor suite might be a preferred option.
Security and Privacy Concerns
A first-floor primary suite may be more vulnerable to potential security risks, such as easy access from the outside. This consideration may be particularly important for homeowners who prioritize a higher level of security.
Choosing the Best of Both Worlds
The pros and cons of a main-floor primary are related to your specific lifestyle. It's always wise to think about how your family will use the various spaces in your home before deciding on a specific plan. In an ideal world, your home would be designed to accommodate your needs at every age and stage of your life. But the design that fits your needs best now might not be the ideal choice several years down the line. That's why it's so important to choose a floor plan that can adapt to your evolving needs.

Sunwood Creates Your Perfect Living Space in Central Connecticut
At Sunwood, we understand the importance of tailoring your living spaces to your unique vision. Whether you're looking to build a new home or remodel your existing one, our team of experts is here to guide you through the process, offering innovative solutions and personalized designs. Contact us today and let's bring your dream home to life, precisely the way you envision it.