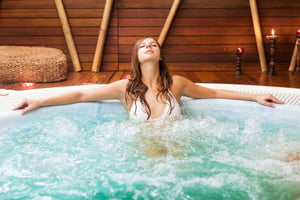 It's tempting, we know. You're ready to start building your hot tub, you've allocated the budget and you just know it's going to be fabulous when it's done. Of course it is.
What it might not do, however, is provide a good return on your investment. That's because over-capitalization is a common problem during a home renovation, and it simply isn't beneficial to do so. Here are 5 ways to avoid making this costly Wallingford home remodeling mistake:
#1: Consult an Expert
Consulting with a qualified professional such as an interior designer, a homebuilding contractor or a remodeling expert will give you the chance to get input about the ideas you have for your home. Reputable companies won't be keen to do work that they know is going to make your property cost more than it's worth, and if you've done your homework to find the right contractor you can ask questions of this sort without concern.
#2: Do Your Calculations
Calculate what your total investment in your home will be after you spend the money earmarked for your Wallingford home remodel. Then consult with a real estate agent or valuator to find out the market value of your property once you've done the renovations that you're planning. Work out whether the two are closely aligned or not, and factor in the length of time you plan to live in the home before selling. If your renovations are likely to push the value a couple of thousand dollars over the current market rate, that's not good news for homeowners planning to sell within a year. If you're planning to live there for another 10 years, however, it may be worth it for your own enjoyment and convenience to go ahead.
#3: Compare with Other Homes in the Area
It's crucial to know the comparable value of other homes in the area, before you embark on your Wallingford home remodel. For example, if your nearest neighbors' homes have master bathrooms with hot tubs and you're planning to install the same, find out what the market value is of the houses with the tubs. That will give you an idea of whether your hot tub is likely to push up the cost beyond that of other homes with the same amenities.
#4: Check Your Dreams at the Door
You can't have everything you want. Sad fact, but true. If you're dreaming of a luxurious sunroom and conservatory like the one in Downton Abbey, you'll probably need to check those dreams at the door. Few homes are likely to deliver ROI that matches the expense of that type of renovation, so unless you're Rockefeller it's probably not going to be a good idea for you.
#5: Don't Over-Renovate
When you're ready, proceed with your Wallingford home remodel based on the information you've gathered. Beware of insidious things like scope-creep, however, which can see renovation projects that start out as minor become major in a matter of sentences. Enter into a written agreement with your remodeling contractor based on a fixed estimate for the work outlined, and you'll be less tempted to get carried away and forget that you can't always have exactly what you want.