Lumber, Appliances, & More: What Could Affect Your Remodeling Project
You're ready for a remodel. You've realized that your home, though you love it, is no longer meeting your needs. Maybe you need more room for a growing family, a work-from-home office, or perhaps you simply want to give your space a fresh new look. Either way, you've spent time contemplating what you need and what you want; now, you're ready to take the first steps towards making your home remodel happen.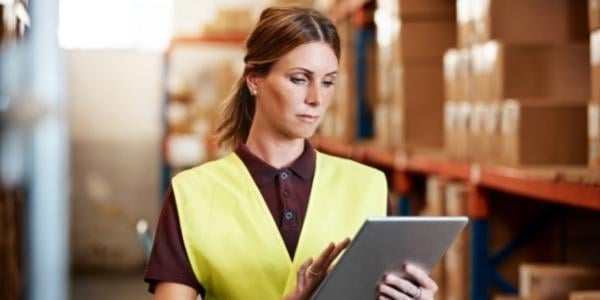 But then you take a look at the news. You see headlines proclaiming the severity of the supply chain issues worldwide. Doubt creeps in, and you might start to second guess your decision. How do supply chain shortages impact my home remodel? Is now a bad time for a remodel? Is it even worth the hassle?
Don't let those thoughts keep bouncing around in your head. Instead, let's get some answers! In this blog, we'll discuss how construction supply chain issues may impact your home remodel, where these disruptions are coming from, and how you can work with your remodeler to overcome them.


Supply Chain Shortages in Construction
You've probably been hearing about — maybe even experiencing — supply chain issues since the pandemic began almost two long years ago. Who can forget the toilet paper shortage of 2020? That may have been a result of panic buying and not an actual shortage; but what about when people started filling up plastic bags full of gas last summer? That was due to an actual fuel shortage, and there've been shortages of everything from semiconductors, to groceries, to covid-19 tests, to workers throughout the pandemic.
No community or industry has been left untouched by this global challenge. Least of all the home-building industry has faced rising material and labor costs; and shortages of cabinets, windows, labor, and many other building supplies.
A May 2021 Housing Market Index Survey conducted by the National Association of Home Builders and Wells Fargo reveals what material shortages are impacting builders, and by extension home construction projects, the most.
More than 90% of the builders who participated in the survey experienced a shortage of framing lumber and plywood; 87% reported window and door shortages; the number of builders facing shortages overall increased by 27% for all 23 items listed in the survey over the 11 months prior to the survey's conclusion.
The statistic that stands out the most, though, is that 95% of builders reported an appliance shortage — that's the highest shortage percentage ever recorded on a single item since the NAHB began collecting homebuilding data in the 1990s. But it doesn't end there. Builders experienced shortages to some degree for each building material in the survey, including copper wiring, vinyl siding, ceramic tiles, cabinets, cement beams, and on.


Why Is This Happening?
In short, the supply-chain issues are due to a myriad of intersecting environmental and economic factors such as the pandemic, labor shortages, and environmental disasters. That means each shortage is caused by its own unique combination of factors.
Let's take lumber costs for example. You might ask, "Why is there a lumber shortage? And when will the cost of lumber go down?" The lumber shortage has been caused, in part, by heavy rainfall and flooding in lumbering regions, wildfires in the Western United States, labor shortages at sawmills, and rising transportation costs.
As for the second question, that's a little more complicated. Because the supply chain is impacted by so many different variables it's impossible to tell exactly how prices will change. However, the NAHB sent a letter to President Biden in October expressing concern over a spike in lumber prices for this spring, and lumber futures traded on the Chicago Mercantile Exchange are expected to rise 30% for March and May 2022.


How Shortages Could Impact Your Project
Okay, but what does that mean for me?
Unfortunately, you should expect shortages or price increases of some kind to impact your project. But that doesn't mean you have to postpone your remodel. You simply need to be aware of the shortages and prepared for how they could impact your life.
Shortages will impact your project in two main ways: price and timeline. Because there is a high demand for remodeling and a shortage of building supplies, people are willing to pay more for less remodeling goods and services. The average price of goods in residential construction rose three times faster in 2021 than the core rate of inflation, according to the Bureau of Labor Statistics Producer Price Index. So, you'll have to be prepared to pay more than you originally planned.
Similarly, if your remodeler is unable to obtain the building materials they need for construction, the remodel order of operations will be disrupted. That means your renovation progression might be slower than you anticipated. If you're staying with family or in a hotel during the remodel that could pose some logistical problems.
Bottom line: before embarking on a home construction project, make sure you consult with your remodeler to see how these shortages have impacted other projects they've worked on recently. Your remodeler should be able to tell you what kinds of materials they are having a hard time accessing, whether or not they anticipate delays, and if prices are volatile. This should give you a much clearer picture of the challenges facing your specific remodel.
Want to learn more about how the remodeling process works? Check out Sunwood's four-step ideal remodeling process for a real-world example!


How to Keep Your Remodel on Track: Plan for Problems
As a homeowner, you can help your remodel overcome these challenges by being flexible. Anticipate price increases by allotting them in your budget and make sure your work and personal life are steady enough that an extended remodeling timeline won't throw everything into chaos.
You can also be flexible in the types of materials used in your remodel. Since there's a shortage of appliances, for example, maybe you decide to spend extra on cabinets for your kitchen remodel instead of updating kitchen appliances. And if one material is out of stock, work with your remodeler to find an alternative material that can still meet your needs.
Of course, you can only be flexible to a certain degree. Otherwise, you'll end up with a remodel that's merely a shadow of what you had envisioned. But if you choose the right remodeler, they'll do everything they can to make sure your remodel is as close as it can be to your vision, while accounting for your budget and timeline.
Finally, the best thing you can do to ensure your remodel's success is to hire a remodeler with the right experience and values. Don't be afraid to ask your prospective remodeler how they've worked around shortages in the past. A capable remodeler will demonstrate ways they've overcome challenges to keep construction as on track as possible. Your remodeler should also be someone you can trust to be transparent about increased prices, delays, and other challenges.
Sunwood has been a trusted Connecticut home builder since 1985 and we pride ourselves on our honesty, transparency, and exemplary service. Learn more about our story and commitment to education, or contact us to get started on your home remodel.